| | |
| --- | --- |
| "Displaced Perssons" is a 75 minutes documentary for TV and film festivals. Photo and co-director Johan Palmgren. Producer and co-director Åsa Blanck. | På Svenska |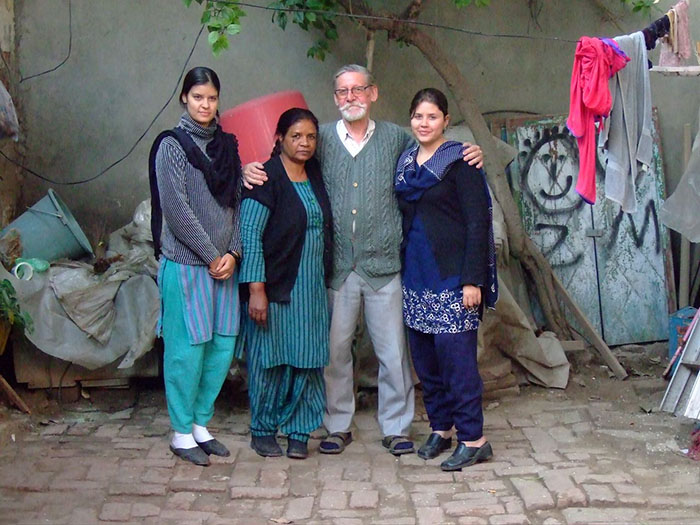 40 years ago Per Persson left Sweden. With his Land Rover he drove east and ended up in Pakistan. There he fell in love, got two daughters and it was also where he came to spend many years of his life. But in the last couple of years, the daughters, Zarah and Mia, born and raised in Lahore, have started to ask, "When are we going to Sweden?" instead of saying "Good morning". But in Urdu since they do not know a single word in Swedish.
The girl's uncles strictly guard them and Per wants to show them a different way of life; education, work and freedom. But mama Shamim does not want to go to a country where she cannot have a donkey cart. "What kind of freedom is that?" she asks. But being three against one sets it all and one day the family takes off to their dreamland. A cold morning when they settle down in a trailer outside the city Hässelholm in the south of Sweden and nothing turns out to be the way they have imagined. This is a movie about coming home or arriving to something completely new.
Awards
Best European Intercultural Television Programme of the Year 2013, Prix Europa, Berlin, Germany, October 23, 2013.
Film festivals
IDFA, International Documentary Film Festival Amsterdam, Amsterdam, Netherlands, November 19, 2014. Inconvenient Films, Vilnius, Lithuania, October 23, 2014. CinéDOC, Tbilisi, Georgia, October 14, 2014. IFF "Message2Man", Saint Petersburg, Russia, September 21, 2014. International Film Festival Kratkofil Plus, Banja Luka, Bosnia and Herzegovina, July 23, 2014. Tempofestivalen, Stockholm, Sweden, March 4, 2013.
Check the program for The Tempo Film Festival 5-10 March 2013: http://www.tempofestival.se/program/
Interview with Åsa Blanck and Johan Palmgren (Swedish TV, SVT)
Clip from the movie
Clip from the movie will be here soon.