Join Jens Lapidus as he travels the world to look at exciting trials and compare different legal systems with the Swedish!
USA. A murder case takes us into the US legal system, with a focus on bail and the length of pre-trial detention. The film crew is present when the verdict is pronounced and it surprises many people in the court.
RWANDA. A suspected war criminal from the Rwandan genocide is discovered in Örebro, Sweden. How does Sweden handle this type of crime? Jens takes us to the place where it all happened.
ISRAEL. Israel's biggest-ever trial against organised crime is under way in Tel Aviv. We follow a defence lawyer during the trial and meet with one of the defendants.
VIETNAM. In Vietnam we gain unique access to a heroin trial, which gives us a glimpse into the Vietnamese legal system. Outside the watchful eye of the government, we secretly meet with family members of those condemned to death on shaky grounds.
ENGLAND. The best lawyers in England sometimes get together and do mock-ups of existing cases to hone their argumentation skills. The crew follows one such mock trial behind the scenes to understand how the Anglo-American court system works.
SPAIN. As football generates more and more money, the sport has increasingly attracted various forms of criminality. When the world-famous goalie Iker Casillas switches clubs from Real Madrid to Porto, his agents come into conflict. Jens follows the proceedings, held in Palma de Mallorca, until the verdict is announced.
Background of the series
When controversial verdicts in Sweden and other countries are questioned in a fast-paced media world, the discussion tends to be one-sided in sharp black-and-white. For this reason, it is important to elucidate on how our legal system and others are set up. In this series, the lawyer and author Jens Lapidus sorts out how different legal systems evolved historically and how they work today. He relates and compares them to Swedish legal principles and the Swedish system. The starting point of each episode is an exciting court case that Jens follows.
Host: Jens Lapidus
Producers: Emelie Jönsson and Johan Palmgren
Photo: Jonas Rudström, Johan Palmgren, Sebastian Lejon, Emanuel Hendal, Hans-Erik Therus, Jon Jogensjö, Lukas Backland
Sound: Matt Senuik
Editing: Orvar Anklew, Oscar Lagerkvist, Julian Antell
Opening credits: Kaveh Akaber
Graphics & illustration: Marcus Linnér, Molly Bartling
Post: Bengt Anton Runsten
Research: Peter Sincic, Johanna Becker, Linnea Widén, Patricia Mindus, Lucas Pärnerteg, Kenneth Carr, Aska Fujita, Bengt Hesselberg, Anna-Klara Weingarten
Grading: Nanna Dalunde
Sound mixing: Ola Eliasson
Music: Matti Bye, Isak Åslund, Niko Röhlcke, Jacob Snavely, Oona recordings
Speaker recordings: Fredrik Thomander, Palma Music Studios
Translators: Sofia Bubak, Pia Malmcrona, Marta Mundo, Sebastian Gröndal, Johan von Friedrichs, Nga Eldhed, Arcade Harushimana, Uwase Shemsa, Marika Taillefer, Gal Lapid, Uri Levanon, Ori Merom
Project manager, UR: Maria Rydbrink Raud
Post, UR: Lina Zacharias
Executive producer, UR: Sara Gustafsson
MEDIA
Lex Lapidus trailer Snapchat
Lex Lapidus trailer Instagram
Sveriges Radio – P1-morgon – 2 september 2020
Sveriges Radio – Morgonpasset i P3 – 22 september 2020
REVIEWS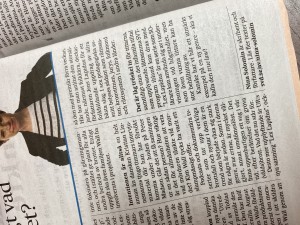 SvD – Nina Solomin – 15 september 2020